Blazix
Pairing of Phoenix and Blaze
If you're looking for the characters, go here and here.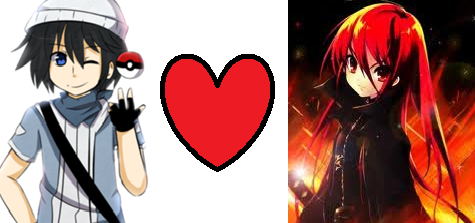 Blazix (Blaz/e and Phoen/ix) is the friendship/romantic pairing of Phoenix and Blaze. They seem to care alot about each other shown in the roleplaying. When they first met each other, they both gained a rivalry for each other. They became rivals, competing in battling.
Later, Phoenix came and met up with Blaze again. They got to know lots about each other, and they both developed a crush on other. Since Blaze is homeless, Phoenix offered her to come on his journey and live with him. She cried happily in tears, saying no one has ever offered that. Phoenix said Blaze is his "best friend". He leaned in to kiss her, and they kissed. Since then, they have been together.