Sebaze
Pairing of Sebastian and Blaze
If you're looking for the characters, go here and here.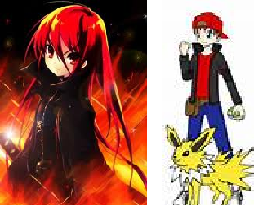 Sebaze (Seb/astian and Bl/aze) is the friendship/romantic pairing of Sebastian and Blaze. They don't often interact with each other, but are very good friends. Sebastian supports Blazix, the pairing of Blaze and Phoenix. He does not have feelings for Blaze, but they do remain friends.
Ad blocker interference detected!
Wikia is a free-to-use site that makes money from advertising. We have a modified experience for viewers using ad blockers

Wikia is not accessible if you've made further modifications. Remove the custom ad blocker rule(s) and the page will load as expected.